Organic Yoga Rug Blue/Turquoise
Brand: Pink Namaste
Product Code: Blue/Turquoise Organic Cotton Yoga Rug
Availability: 2

GBP

£

45.00
Made to last many lifetimes!
Handwoven using certified Organic Cotton, these exquisite rugs are traditionally made and used for yoga practise in India. They are called dhurrie (woven rug) and are made from densely woven cotton that retains shape and absorbs moisture. Recommended for Ashtanga Yoga, Hatha Yoga, meditation and decoration, this rug can be placed over a non-slip mat, and used with a vapour mister for the best traction.
standard size 194.5 x 66cm, 76.5 x 26"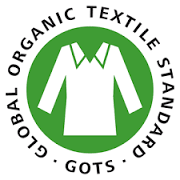 Related
This is the best new yoga accessory around! A wonderful tool that will de..

Exclusive pre-release version of the film! Part & Parcel a Yoga docume..

Reach new grounds! Supreme Utthita Yoga Strap Help with finding the ultimat..